Each date starts a new 5 week session, each class is 1 hour long

GROUP CLASS PRICES
$130 per couple; $65 per single person

2017 Fall and Winter Group Class Schedule
Updated 12/7/2017
MONDAY
Beginners II: 6 pm
With Karen Batchelder
Nov 13th: Peabody
Dec 18th: Nightclub 2-Step
Feb 5th: Review Session
TUESDAY
Beginners II: 7:10 pm
With Karen Batchelder
Dec 5th: Foxtrot
Jan 9th: Swing
Feb 10th: Chacha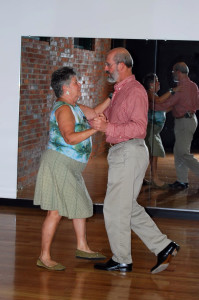 Intermediate Singles/Couples: 8:10 pm
With Zachary Germain
Partner Switching Required
Dec 5th: Quickstep
Samba pushed back one week
Jan 16th: Samba
Feb 20th: Mambo
Previous Tuesday Group Class Videos
WEDNESDAY
Beginners: 6 pm
With Karen Batchelder
Nov 22nd: Triple Swing
Dec 27th: Salsa
Jan 31st: Review

Advanced: 7 pm
with Karen Batchelder
Nov 22nd: Review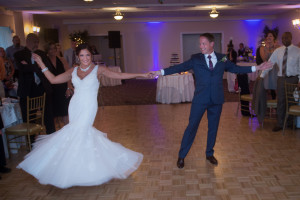 Dec 27th: Review
Jan 31st: Review
Intermediate: 8 pm
With Karen Batchelder
Nov 22nd: Review
Dec 27th: Review
Jan 31st: Review

THURSDAY
Beginners: 6 pm
With Pattie DeMaria 
Dec 28th: Swing
Feb 1st: Chacha
Formation Team: 7 pm
With Zachary Germain 
5 week sessions are ongoing, working towards a performance at Karen's social and other local events.
July 6th: Choreography #1 - Foxtrot/Chacha/Rumba/Swing
Jan 4th: New Choreography
FRIDAY
Beginners: 6 pm
With Bobbie Pedra
Nov 17th: Bachata
Dec 22nd: Chacha
Jan 26th: Salsa
Beginners II: 7 pm
With Karen Batchelder
Nov 17th: Bachata
Dec 22nd: West Coast
Jan 26th: Samba
Advanced: 8 pm
With Karen Batchelder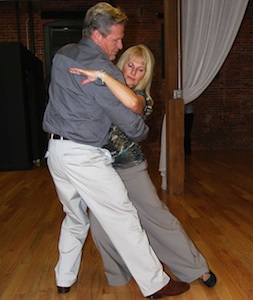 Nov 17th: Bachata
Dec 22nd: Nightclub 2-Step
Jan 26th: Swing
SATURDAY
Student Practice Sessions: 3rd Saturday Each Month
$15 per person
Open Practice: 7:00pm-10:00pm

This is a great opportunity to practice your dancing while instructors are on hand to help and answer questions.
Scheduled Dances:
December 16th
January 20th
February 17th
SUNDAY
Wedding Group Class: 3pm
With Karen Batchelder
March 1st: Wedding Dance Lessons

Beginners: 4 pm
With Karen Batchelder
Nov 5th: Chacha
Dec 10th: Swing
Jan 14th: Nightclub 2-Step
Beginners II: 5 pm
With Karen Batchelder
Nov 5th: Peabody
Dec 10th: Swing/West Coast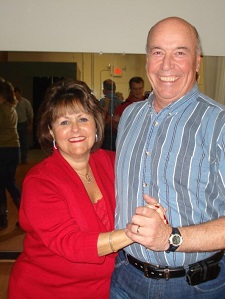 Jan 14th: Quickstep
Class size varies depending on the dance and space required to execute the patterns being taught, so please call to reserve your space.
CANCELLATION POLICY: Payment for missed classes will not be refunded.  You may make up the missed group classes only by attending another group class.